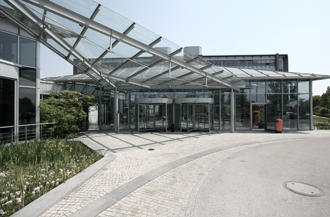 ATG Sicherheitsgesellschaft mbH was founded in 1996. From the beginning, the company has specialized in expert plant, site, and property protection.
Our primary focus has always been on the quality of the services to be rendered and the associated qualification and training of our employees. In addition to demanding first-rate competency, we also place a high priority on the satisfaction and motivation of our employees.

We are convinced that only the highest quality can prevail over time. The fact that many clients of ATG Sicherheitsgesellschaft mbH are well-known companies and repeat customers confirms this. ATG Sicherheitsgesellschaft mbH only accepts assignments where we are confident that we are a competent partner for our customer.
Our in-house quality standards are secured and safeguarded through our DIN ISO 9001 certification obtained in 2001. Since then, annual quality audits have been carried out with flawless results.
On the following pages, we wish to inform you briefly about our services.
We would like to thank all our customers for their many years of loyalty and our entire staff for their hard work.